Important Information About Charters at Onondaga Coach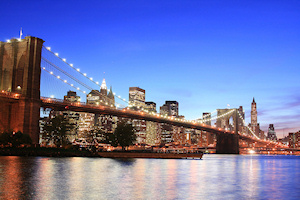 A Charter is when you, and a group of people, are planning to go on a trip to the destination of your choosing, and you wish to have a bus and driver for your own exclusive use. You are responsible for getting together the passengers, while we are responsible for getting the bus and the driver. This means that the group solicits their own passengers and sets passenger fares. We will travel anywhere in the United States or Canada.

If you're looking for good old fashioned quality service from the moment you call our office to setup your charter until you return, then you don't need to look any further. Trust someone who has been in the business for more than 60 years. Our service is unmatched! A Quality Charter and Tour Company You Can Depend On!

We have proudly chartered buses for:

- Weddings - Athletic Teams - Colleges & Universities - Senior Citizens Groups - Wine Tours - Travel Agencies - Places of Worship - Corporations & Businesses - Elementary, Middle, & High Schools - Community Organizations -

The following Online Quote Tool is provided free of charge to help people who are trying to coordinate a Charter. You are not bound by your request, it is simply provided to allow you to get an estimate of the cost of chartering for your trip. Our Charter rates are based on several factors including mileage, hours, number of days, shuttle service (shuttle service is defined as usage of the Coach while at your destination), what day(s) of the week you plan on traveling, and time of year.

To give you an accurate quote, as much information as possible should be submitted below. If you are uncertain about some of the itinerary, enter as much as possible. The quoted price may be adjusted later to accommodate any changes. Online Charter quotes are answered via either phone or email.

Please note the following:


All quotes are subject to final approval by reviewing a final itinerary and must be confirmed by calling our office or by email.


We encourage you to call or email us with questions. This can be done by clicking this link charters@onondagacoach.com or please call our office at (315) 255-2216 or toll free at 1-800-451-1570 to talk to James or John.



To assure an accurate quote
complete as much information as possible below.


Name of Group/Business:
*Your full name:
*Email address:
*Phone:
Have you used Onondaga Coach before?:
Number of passengers:
Bus size requested:
Type of trip::
*Departure date:
*Departure time:
*Departure location/address:
*Destination(s):
If overnight trip, please list hotel name/address
*Return date:
*Estimated return time to pickup location:
Shuttle Service requested?:
(Bus usage while at your destination)
If Shuttle Service is requested above, please briefly describe your usage needs:
(ex. Sightseeing, Transfers, etc.)
Do you have a detailed itinerary ready that you can email us?:
We aim to give each of our customers an accurate quote the first time. In order to do so, we must review your entire trip. Giving us a detailed itinerary with complete times, destinations, usage, etc. will help us in reaching our goal.

If you answer YES above, we will explain on the next page how to email it to us right away.
Do you have any additional comments or information?:
Spam guard:
← What is 10 plus 22?